Welcome to the Alpha Phi Omega Section 51 Website!
ALPHA PHI OMEGA IS A NATIONAL CO-EDUCATIONAL SERVICE FRATERNITY BASED ON THE CARDINAL PRINCIPLES OF LEADERSHIP, FRIENDSHIP AND SERVICE. FOUNDED IN 1925, NEARLY 300,000 MEMBERS HAVE BEEN INITIATED IN BOTH THE UNITED STATES, CANADA, AUSTRALIA AND THE PHILIPPINES.
Important Information & Upcoming Events:
Spring APO LEADS Day:

Information Coming Soon

Spring Youth
​Service Day

This year's Spring Youth Service Day is
April 20-22, 2018

Section Conference

April 20th - 22nd, 2018

​Location:

Hosted by

Sigma

chapter at

Northwestern University

Want to receive APO Text Messages? Sign up for the Regional Communication Tool
Sign up to receive Text Message reminders from Region VI! Subscribers can expect to receive text message reminders for Reporting Obligations, Regional Conference, National Events & Programs, and important deadlines. In order to join, please text the following: "@APORVI" (including the @ symbol) to 81010.
•If you have any questions, suggestions or corrections for the website, please contact Jen, the Section 51 Communications Chair, at jennifer.section51@gmail.com.
---
National Disclaimer: This electronic document is intended for public viewing and is solely for personal reference. It should not be considered an authoritative source nor an official publication of Alpha Phi
Omega
. Inquiries regarding Alpha Phi Omega and its official publications may be directed to: Alpha Phi Omega, 14901 E. 42nd Street, Independence, MO, 64055 - USA. "Alpha Phi Omega" is a copyrighted,
registered
trademark in the USA. All rights reserved.
Powered by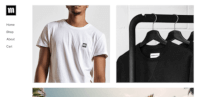 Create your own unique website with customizable templates.